Airbnb have just launched "Price Suggestions" where they insert suggested prices for your listing underneath your host calendar.
Airbnb describe Price Suggestions as follows;
Price suggestions are based on details from your listing, such as your location, the room type you offer, the number of guests you can accommodate, and more. Additionally, to ensure seasonally accurate nightly price suggestions, suggestions also take into account seasonal travel demand and recent Airbnb bookings in your neighbourhood. This information allows for accurate and fair price suggestions each month. With accurate prices, you'll receive more enquiries and maximise your listing's earnings.
So lets see how this works as an example, here is a screenshot of my price suggestions for December which show that I should have been charging more than the standard $89 per night, and my full calendar and forward bookings pretty much support that.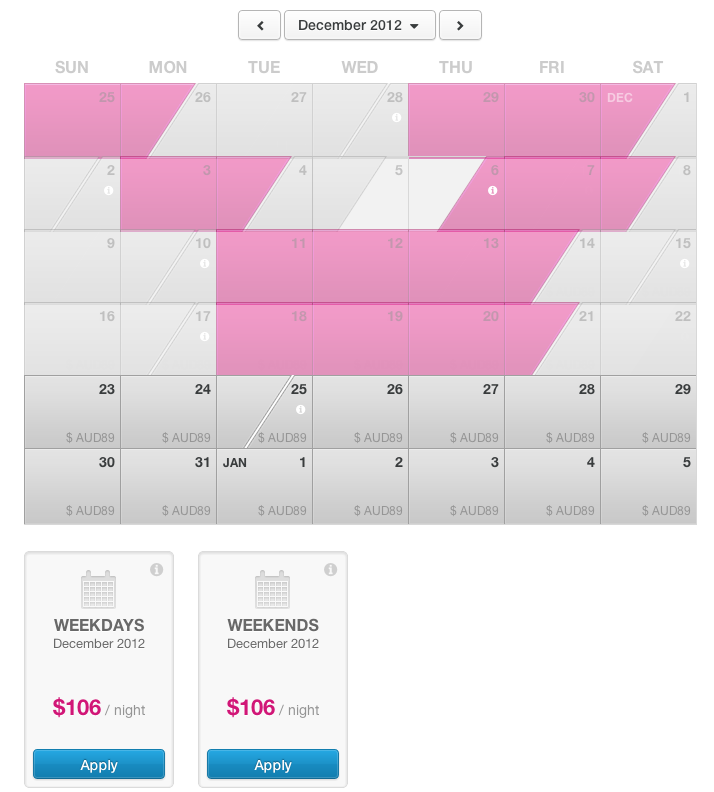 Come January however and it looks like I need think about a price reduction or $12 a night – perhaps everyone wants to stay at the beach this January. Shame, as it is only a 20min bus ride away! The price reduction is probably a good idea given the small number of forward reservations so far. I'll wait till after Christmas and see if booking pick up before reducing the price.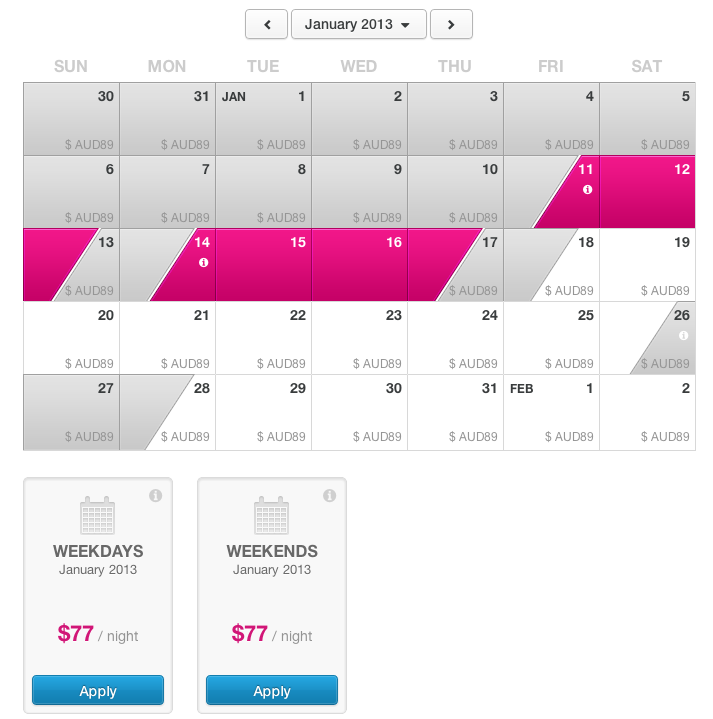 To accurately predict pricing Airbnb are limiting price suggestions to 60 days into the future.
Have you tried out the price suggestions feature yet? Tell us in the comments.