Airbnb has revised the look and functionality of the host dashboard with the updated design rolled out to all attendees of Airbnb Open last weekend. Here is a rundown with screenshots
New Design – The design has been updated and a large amount of content is now on the dashboard. Messaging, analytics, earnings, transaction history, upcoming stays, notifications, alerts, response rate & Superhost status.
Analytics – Analytics are now available from within the dashboard with a summary showing you listing views, confirmed reservation statistics and requests received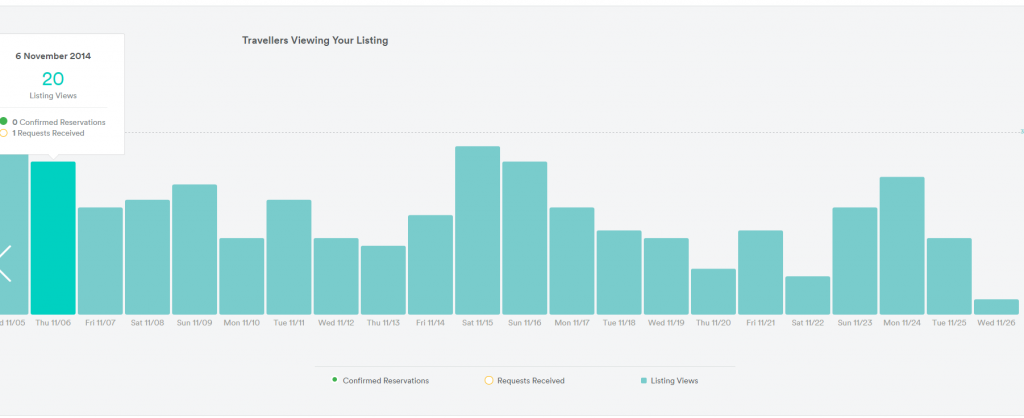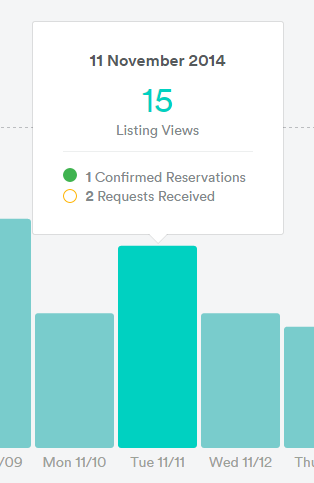 Notifications & Alerts – displayed in the dashboard as before, however allows the host to respond within the dashboard, instead of from another page as before.
Transactions & Earnings – displayed as an aggregate figure for the month, with a toggle to see transaction history and future payouts for the month as well as total figures for the year.

Upcoming reservations – displays your upcoming reservations in order with a nive big profile picture, the guests name and number of nights staying.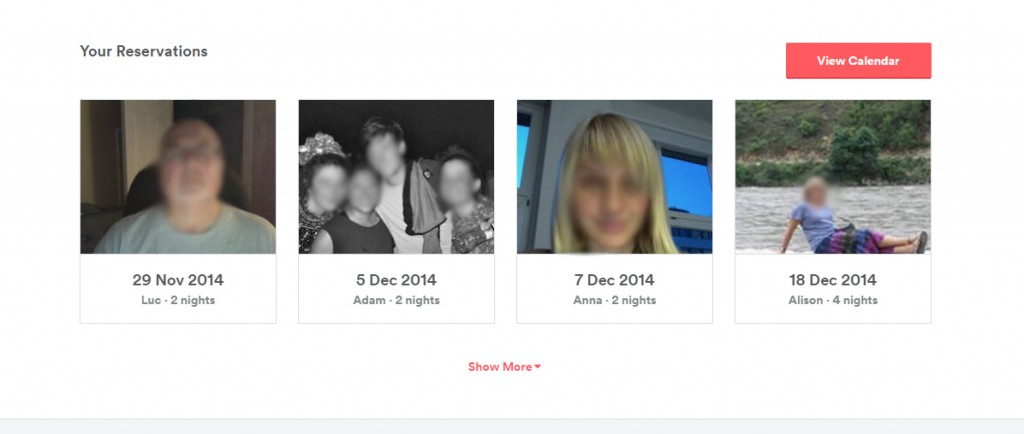 Superhost status – lets you know how you are going towards becoming a Superhost, in terms of reviews, completed trips, commitment rate and response rate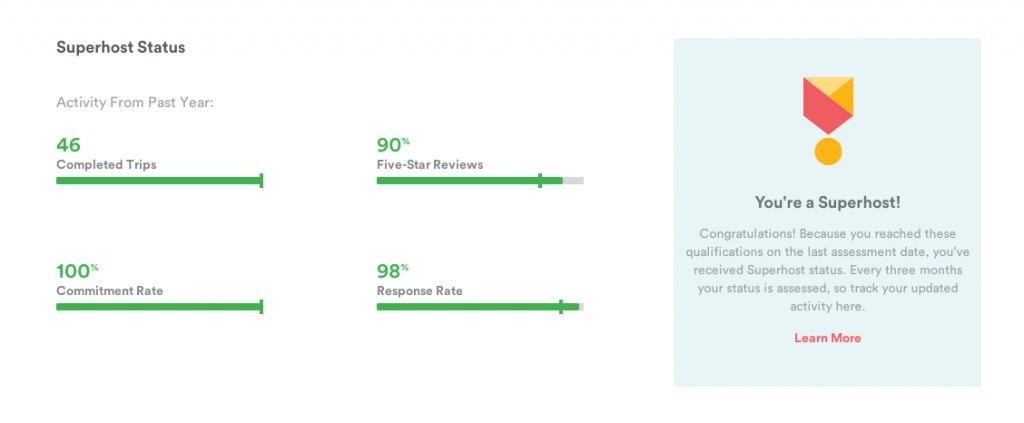 Response Rate – displays your response rate along with an explanation of how this has been calculated. You need to make sure you respond to all requests within 24 hours to keep this above 90%. (As you can see from mine even I'm not perfect)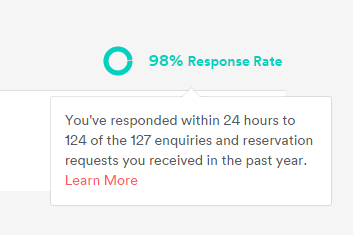 For the majority of hosts that weren't lucky enough to be at Airbnb Open the new dashboard will be rolling out to you soon – no confirmed live date as yet.