Mobile users are now accounting for 26% of all traffic to Airbnb based on a new info graphic released yesterday with more than 50% of all mobile traffic coming from iOS devices. (Why no iPad app Airbnb?) . Mobile apps are available for iPhone and Android phones and the Airbnb website also has a mobile version.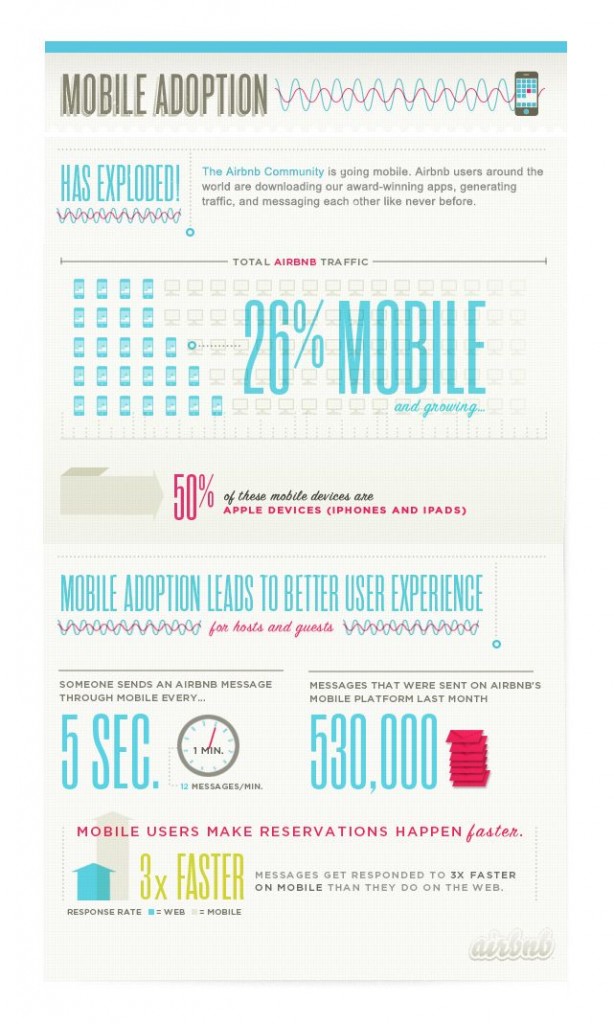 As a frequent user of the Airbnb iPhone app I can say from experience that replying to messages from potential travellers is very quick and simple. Alerts use a unique chime that that identifies new messages from potential travellers to our Sydney Airbnb listing.
According to Airbnb mobile users send a message every five seconds with over 530K messages sent last month, and messages receive responses three times faster on mobile devices than they do on the web. We'd agree
You can download the mobile apps from the iTunes and Android Stores.