Airbnb Open, the inaugural host conference wrapped up on Sunday at Fort Mason and Airbnb HQ in San Francisco and it was a spectacular success with over 1,500 hosts from all around the world attending.
The Airbnb host community is fast approaching the million host mark with over 640,000 active hosts with more than 975,000 listings across 34,000 cities worldwide. Since the beginning Airbnb has had over 26 Million guests, with a staggering 15 Million guests in 2014. That statistic alone is almost unbelievable, Airbnb has seen more than 55% of all time guests stay in 2014. 66% of these trips are cross border trips.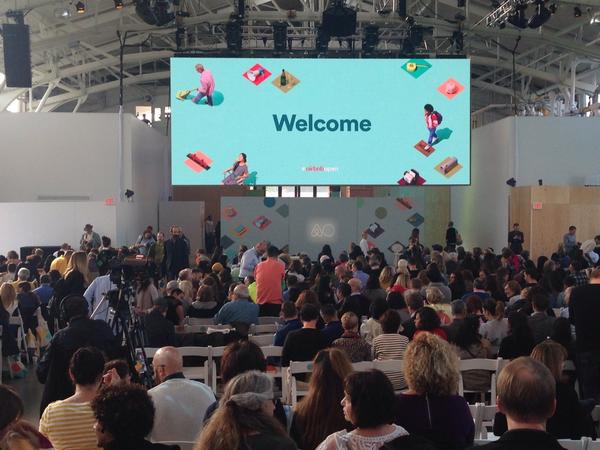 Here is a collection of statistics that show how fast Airbnb is growing.
Airbnb hosted over 120K nights during the 2014 World Cup in Brazil
In Paris, the single largest city for Airbnb worldwide there are over 40,000 hosts that have hosted a combined 1.6 Million guests
In New York, over 13,000 nights from people from 79 countries were hosted during the New York Marathon alone.
Airbnb Open Stats
1,500 attendees
40 Countries,
40 US states,
29% of attendees were Superhosts, (30,000 5% of active hosts)
Average age 44