The airbnb community is all about helping property owners to rent out their properties to responsible guests.  Simultaneously, the community brings available vacation places closer to the prospective guests.  Recently the airbnb community launched a much sought-after security feature among other features in their Trust & Safety Center,  the airbnb address verification feature.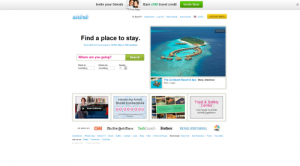 The new program has been started from August 15, 2011 whereby all hosts will have their home address verified.  New entrants to the airbnb community can also register for this airbnb address verification program.  Once verified, the address will get a badge declaring the address has been verified Verified Address.
Moreover, after verification the address will also receive higher rankings in the airbnb search algorithm.  Thus, such verified addresses will automatically be in the forefront when people search for possible holiday homes.  The properties with the airbnb address verification badge naturally will be the most trusted places to go to, as far as the guests are concerned.
The airbnb address verification process is simple enough,  new mailers are being sent to all the listed properties, as well as the new hosts join the community.  A genuine addressee will naturally respond to the mailer and do as directed according to the mailer.  This makes it a trustworthy listing and improves the chances of booking and inquiries for the said property.
With its listings comprising of 186 countries and more than 18,000 cities, the airbnb community is a useful site to locate any property anywhere of your liking to spend those precious holidays.  Every part of the details can be worked out online and you become a part of the community when you complete your reservations.  The new address verification feature is another important trust element.  The address verified badge will give newcomers to the community reassurance.