Airbnb have finally added a calendar view to the messages screen that a host views when corresponding to guests and potential guests. It appears to the right of the screen at the top of the page and also supports multiple properties.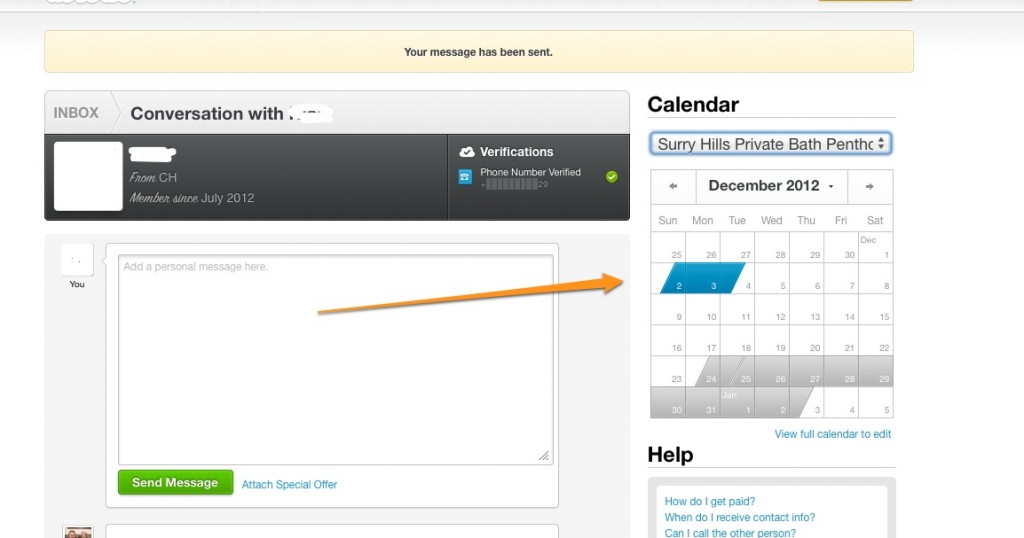 This is a huge usability improvement for hosts as before we needed to open two browser windows or tabs to view the calendar while reviewing an Airbnb reservation to make sure that it did not conflict with another or an offline reservation source.
Whilst this may not seem like a great feature, it will save me minutes per booking request.
If you haven't stayed at an Airbnb property or are thinking about Airbnb hosting then check out our Airbnb hosting case study or our first time staying at an Airbnb posts or simply visit Airbnb for more information.