Airbnb today announced a string of changes to their website and apps including a controversial new logo and design refresh. The primary colour of the app and website has gone from sky blue to a light shade of red. The odd and quirky logo is also much different and replaces the familiar blue stylised logo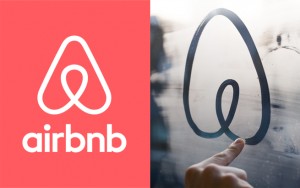 For guests and hosts here are the main changes
Listing pages now feature much larger images
The summary and amenities & house rules are now much more prominent in a listing
All the information on the listing appears on a single page.
Airbnb have also included a neighbourhood summary at the bottom of the listing.
Airbnb also have a site especially to create your own stylised logo. Here's ours.
Here is how our listing looks now.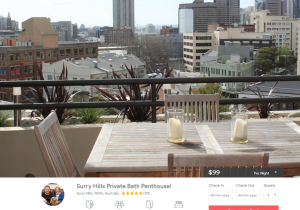 As a host I am going to spend an hour or so today reviewing the information we have and look to update it today as some information gets featured more prominently so I'd encourage all hosts to review their listing today and male updates as appropriate.
Here is a video of the main changes
[youtube width="655″ height="368″]https://www.youtube.com/watch?v=hEOUyGK-MPg[/youtube]
What do you think of the new look and logo? Penny for your thoughts.