Starting this month I'm going to post up the most relevant and noteworthy Airbnb News articles from around the web. Airbnb continues to evolve, push boundaries and battle local regulatory issues.
Airbnb Introduces Eat With Locals
Wired reported this month that Airbnb was trialing in home dining for guests. Some people are calling this creepy, however I disagree. We have had many positive experiences sharing a meal with guests – not that many take us up on it – less than 1 in 30. It isn't for everyone though!
Airbnb distorting property values in San Francisco
The San Francisco Chronicle did an analysis piece on Airbnb and how it is distorting the property values in the Bay area of San Francisco.
Irelands Weird & Wonderful Airbnb Rentals
The Irish Independant put together a listing of the more interesting Airbnb's to stay in in Eire. My favourites are this one and this one.
Airbnb Host Nightmare
How not to impress your guests. Glad they banned this person. Goes to show you should always ensure that your host has multiple good reviews before using them. My personal rule is I will never stay in an Airbnb unless it has 5 good reviews.
2 News Airbnb Related Services
Plus two new Airbnb related services I have found this month, I will be writing these up shortly in separate posts
Airenvy.com – A service to help Airbnb hosts that don't have the time to organise meeting guests, showing them around and cleaning. Great if you had 1 or more properties that you rented out.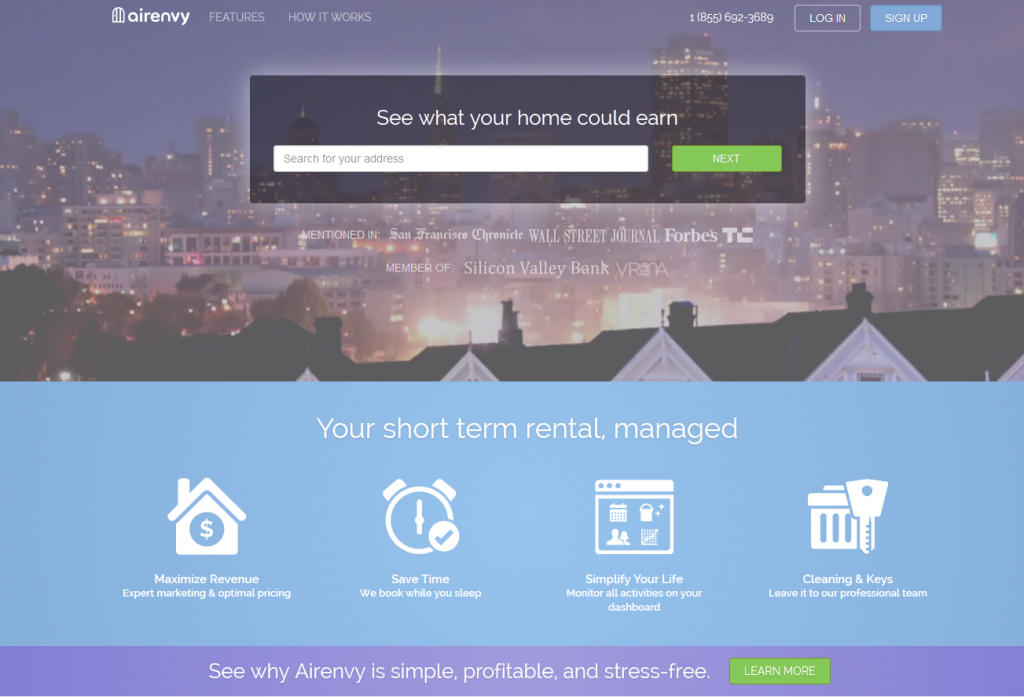 Localmeze.com – A great new complimentary travel service that allows locals to provide local advice to potential travellers. Travellers can pick from set itineraries for a low cost, or have the local tailor an itinerary that suits their tastes.