AirDnA is an Airbnb data analytics service provided by Rentyourplace.com owner Scott Shadforth that provides Airbnb analytics to current and prospective hosts to help them make informed decisions to grow and optimise a short-term vacation rental business. Read on for our full review and 20% off coupon code.AirDnA offers detailed occupancy & listing statistics aimed at helping prospective Airbnb hosts determine the local demand, pricing and identify and analyse their competition. Based on cities in the USA and due to be rolled out across the world in 2015 a user selects their A sample report viewable here breaks down your city and gives you detailed information on the following.
Occupancy rates for the city
Pricing broken down by accommodation type – private rooms or entire places
Detailed statistics on the number of Airbnb properties in your location
Detailed breakdown of amenities that other hosts offer
The experience level of other hostsAirbnb reviews & ratings in the city  AirDnA can also uncover the best listings in a city – look for the top 100 for your location.
Here is an example in San Francisco
Pricing is based on either city or zipcode and is $29.99 for any full city report and $19.99 for any zip code report. Scott recommends that people buy a zip code report, if the area has over 100 listings. "That is a good number of listings to have validated data on occupancy rates, pricing, and general performance" said Scott Shadforth in a recent interview.
In 2015 Scott is going to add SEO analytics as well as API access, a service I'm sure many users will be interested in.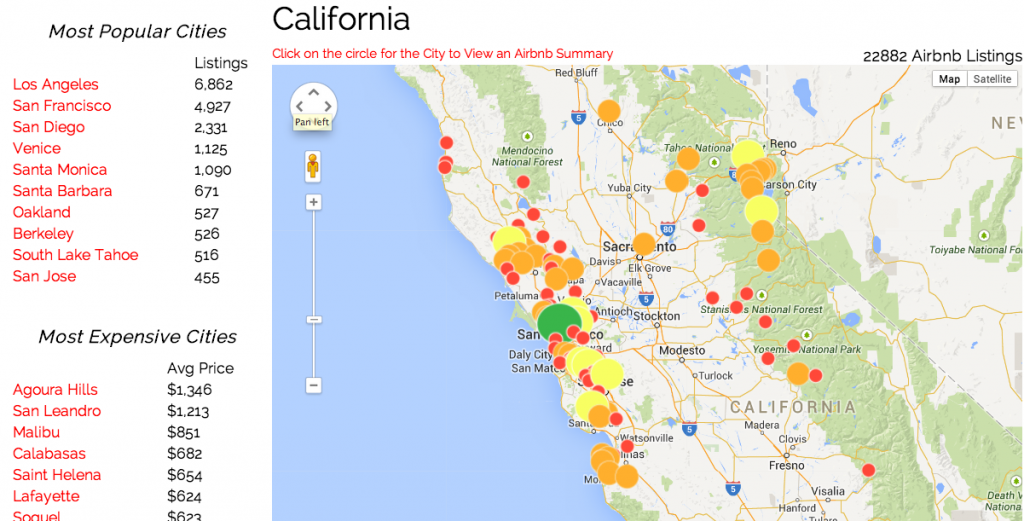 I am looking forward to Scott rolling this out to Sydney where I am from as I will certainly look to benchmark our Airbnb rental against others in the city. I highly recommend if you are looking to list a property or, if you are already a host then this type of information should be invaluable.
Scott has offered Probnb readers a special 20% off any report from AirDnA with this exclusive AirDnA Coupon Code = probnb20
If you enter probnb20 at checkout you will receive 20% off any report, either city or zipcode.
Visit AirDnA to grab your report.
Here is some screenshots of a sample report in San Francisco