Beyond Pricing is a software tool to help you maximize revenue from your homeshare though data-driven dynamic pricing. Developed by a team that used to build similar software for major global Fortune 500 airlines and hotels, Beyond Pricing automatically updates your rates daily on sites like Airbnb to capture local demand peaks, price each night perfectly and win last-minute bookings.
Beyond Pricing launched in June and have thousands of users (wouldn't give me exact numbers) in the 8 cities (New York, Los Angeles, San Francisco, Chicago, Boston, Seattle, Miami, and Austin) they are live in with another 50 in the pipeline. Beyond Pricing have priced almost $2M in bookings.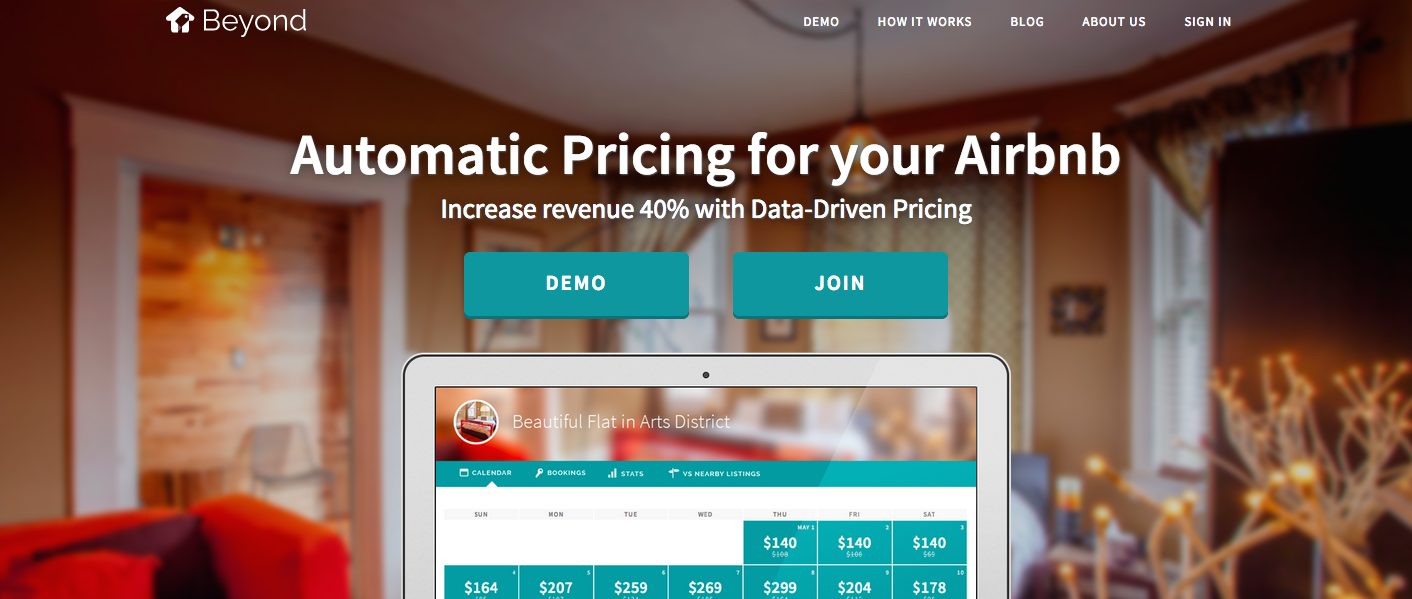 Founded by a team that used to manage 50+ Airbnb rentals, Beyond Pricing is backed by a combination of top-tier angels and Venture capital funds.
The founders had built pricing models for major global Fortune 500 airlines and hotels, and had built an internal model to help price the properties they were managing. They were guaranteeing owners that they could cover their management fee (15%) with increased revenue. They quickly discovered that the ability to increase revenue, in some cases by 40% was in high demand and so we built Beyond Pricing to enable all hosts to benefit.
Beyond Pricing Features
Algorithm developed by professionals with a decade of experience with hotels and airlines who are Airbnb hosts themselves
Two-step, 60 second setup
Automatic updating of prices on Airbnb (and other platforms soon)
Proprietary Beyond Health Score to easily track how well-priced you are
Ability to adjust minimum and base prices
Ability to override individual days
Support for unlimited accounts and listings
Beyond Pricing are also listening to their users when developing new product features. "We take user feedback incredibly seriously. We build our product for our users and they define our feature roadmap. A number of features were developed based on feedback including the ability to override any individual day, instant syncing (which we just launched), and the "reason code" hover overs that tell you exactly why we are increasing prices for any given day. This last feature was key to getting buy-in from users and took extensive user tests to get right." said Ian McHenry, Beyond Pricing co-founder.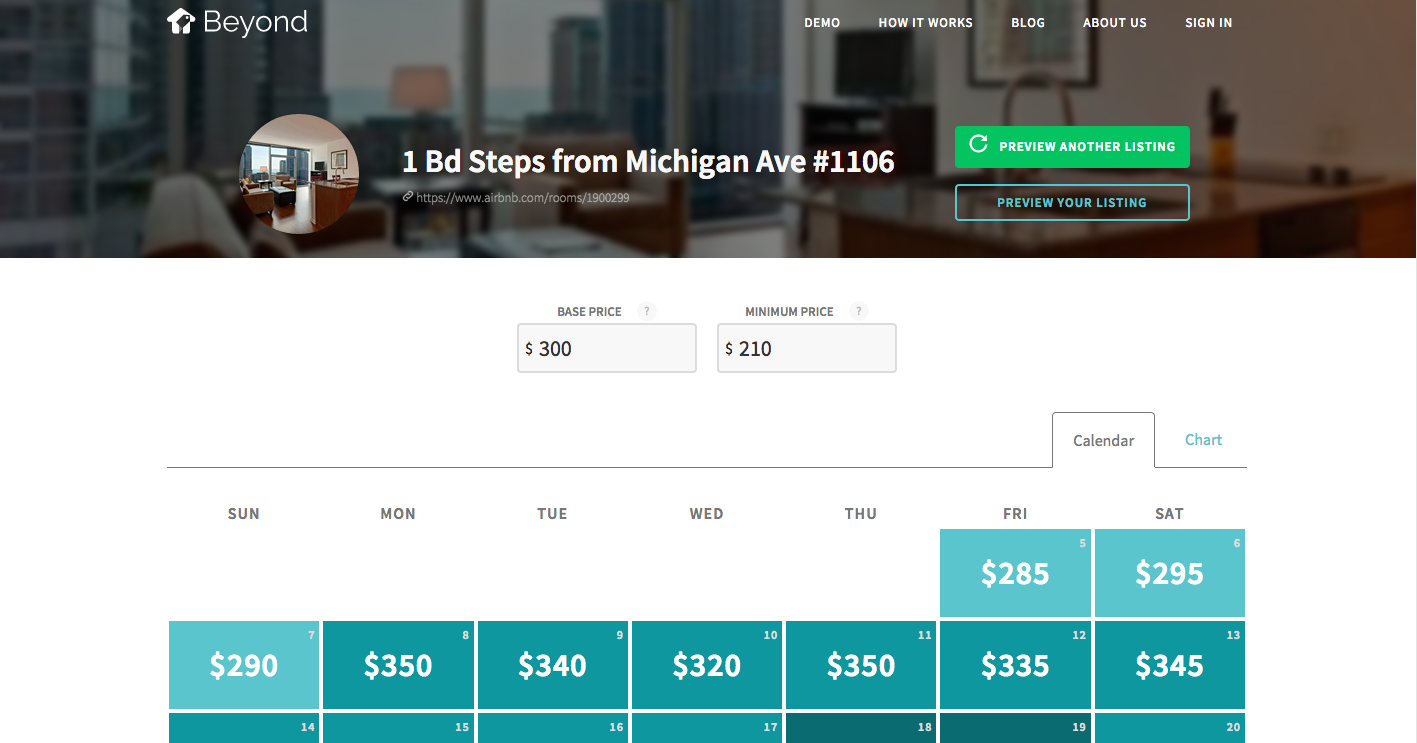 Beyond Pricing Future Plans
2015 should see the rollout of 100 or so new cities as well as some undisclosed new product features.
Beyond Pricing Prices
Beyond Pricing have chosen a percentage of revenue model rather than a flat fee, as they state that is fairer to those people who have a low nightly fee.
Beyond Pricing is currently free for the first two months, and then 1% of booking revenues after that. Beyond Pricing see a minimum 10% increase in revenue and typically 25-40% increases.
Get Started With Beyond Pricing Now
If you want to get started with Beyond Pricing you get a free month + a $30 credit by using our Coupon code "PROBNB" when you sign up, enter it when you sign-up
Signup to Beyond Pricing Now and get an extra month free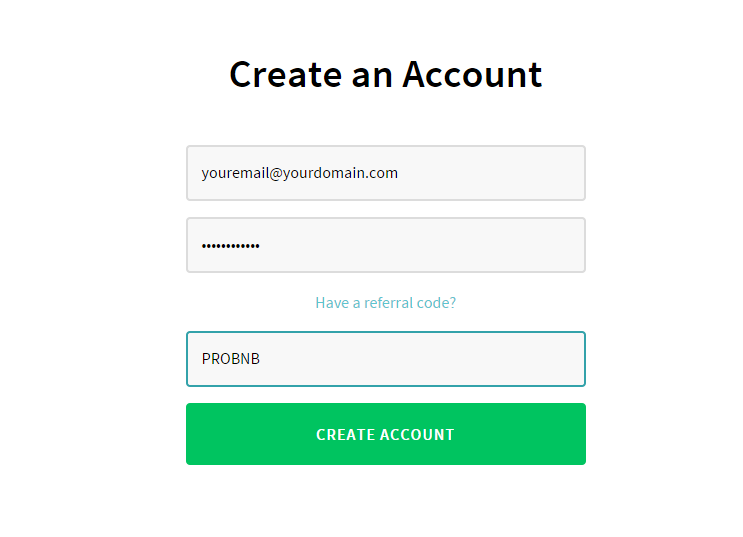 Have you used Beyond Pricing? Are you making 10-40% more revenue per month? If so post a comment or contact us, we'd love to hear from you.