Everbooked.com have just released a major upgrade with the launch Everbooked Pro a subscription rental market data product for Airbnb professionals. Delivered as software for a service it provides occupancy, pricing and revenue reports to a neighbourhood level in real time.
"Everbooked Pro is the first subscription service offering detailed insights for professionals using Airbnb. In our work with professional users of Airbnb, it was clear that a big pain point was easily understanding the local market. A subscription to Everbooked Pro provides a fantastic way for professionals to quickly assess market opportunities, make better property acquisition decisions and figure out the smartest property improvements they should go for." ­ David Ordal, CEO
I spoke to Doug Ross from Everbooked earlier in the week and he shared with me
"We're the first and only company in the marketplace providing automatic pricing, a comparative property tool and market reports, all in one subscription service. Everbooked Pro is a  groundbreaking offering for professional users of the Airbnb platform bringing unlimited market insights for one low monthly fee.
Market Reports compliment the Everbooked offering and are available in both Everbooked standard and Everbooked Pro versions – the exact inclusions are detailed here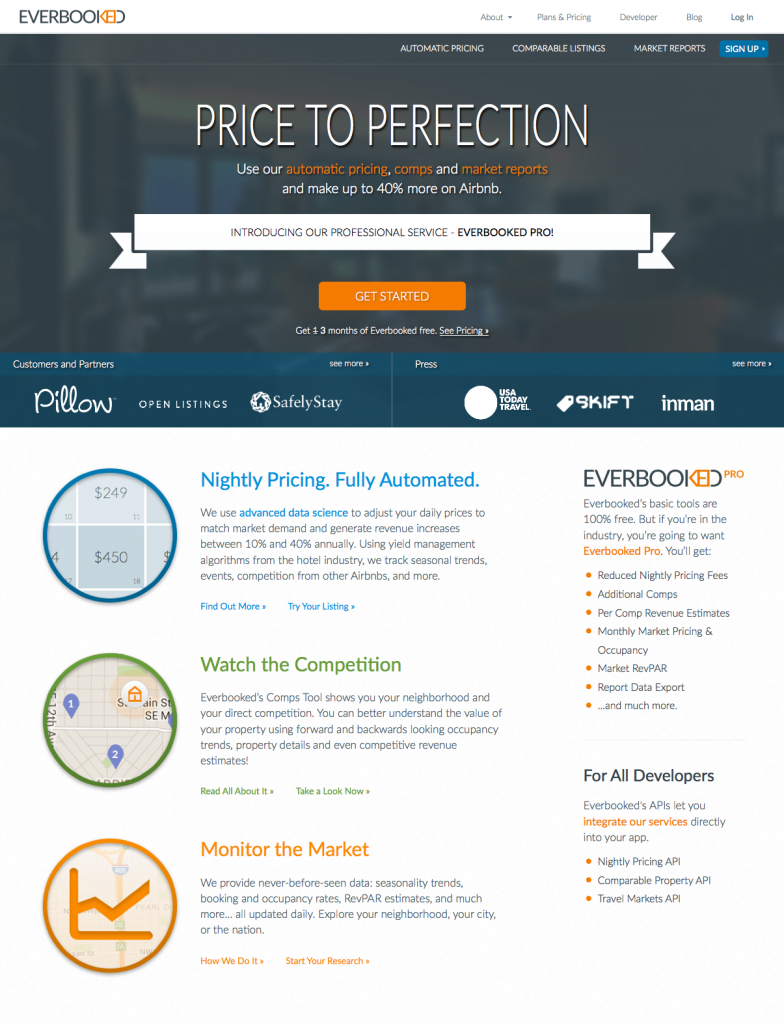 If you're a professional using the Airbnb platform, you might want to check out Everbooked Pro,
a new service Everbooked is launching at the same time as the new Market Reports. This one you have to pay for ­­ its $100/month­­ however you get access to some really advanced features including the ability to zoom to the zip code level, as well as occupancy and revenue trends.
With Everbooked Pro you can answer questions like:
Where are the best locales to invest?
What kind of properties seem to be in demand and command the best average price?
What kind of amenities should I invest in to create better booking
flow?
It looks like Everbooked is now the first true pricing and data company supporting Airbnb. 
They are the first to offer automatic pricing, a comps tool and market reports all-­in-­one.
If you would like to take advantage of a 90 day free trial (compared to 30 days normally) then use this promo code 'Probnb' when you sign up using our link here  It's available in over 2700 cities.