Airbnb recently introduced wishlists which allow you to save interesting and awesome places that you come across while browsing the site. Here is how to create your own wishlist.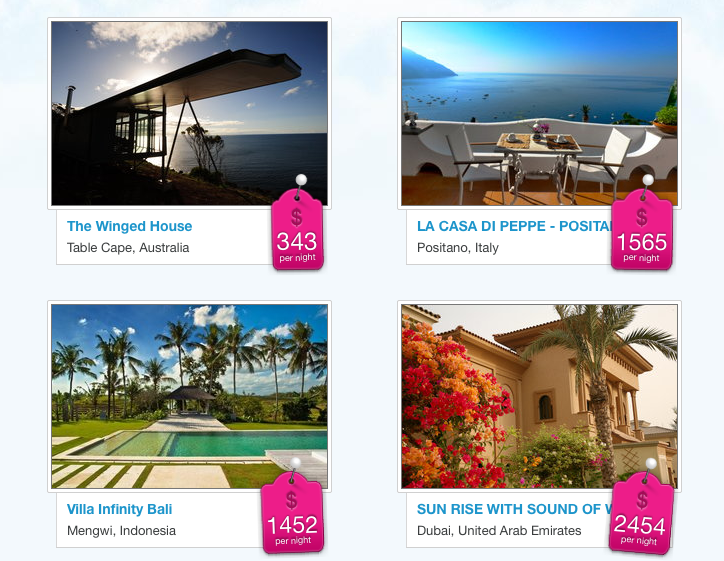 1. Head over to any listing page on Airbnb. (The experience is better if you're logged in. If you're not a member, you'll need to sign up.)  To see your friends' Wish Lists login using Facebook
2. Browse through the listings. You can access listings from the home page, via search, or on our Popular Wish Lists page.
3. Anytime you see a listing that catches your eye – from these Wish Lists or anywhere on Airbnb.com – simply click on the listing image. Then click "Save to Wish List."
Here is my wishlist, I'll keep adding to it as I find great places to stay.