If you are struggling to convert your inquiries to actual bookings then have a look at these five tips to improve your conversion rate.
A Fast Response to the Inquiry
A quick and timely response is the key to conversion. When a traveller is on the lookout for accommodation they are in a highly curious state and more likely to book your accommodation if you are the first to respond. Airbnb make responsiveness really convenient by having iPhone and Android apps available that allow you to message and confirm reservations on the go.
Communication
Great communication is paramount on Airbnb. It is a social community and fast responses are always appreciated. Make a habit of responding to all messages. Have a look at our response time for messages. I try and answer as soon as possible and always respond to an inquiry, even if I do not want to take the reservation.
Travellers send multiple requests for accommodation so don't expect to convert every inquiry to a booking, but responsive, friendly communication back to your guest will ensure you have the best chance of securing the booking.
100% Response Rate
Keep that response rate at 100%. It is nice to know that a host will always get back to you, no matter what the inquiry is about. I hate seeing response rates < 90% and will move on and find a different host.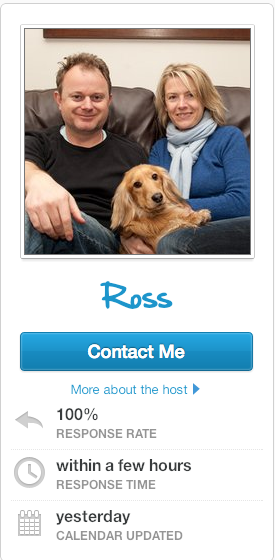 Give Them Lots Of Information
Point the guest to your guidebook for ideas on what to do in your local neighbourhood, places to eat and drink etc. Details are important to most travellers.
Expired Reservation Requests
Remember that declining an Airbnb reservation as a host has NO impact on your placement in the search results.
Neglecting to respond to a reservation request however can have MAJOR impacts on your search placement. If in doubt or unsure, simply decline it as you can always send a pre-approval later. If you take this strategy, make sure you communicate this to the guest so they don't run off an book another listing.
Do you have any other tips for boosting your Airbnb conversion rate? Please let us know in the comments or get in touch with me through our Airbnb listing.