So, 3 months gone hosting on Airbnb and the stats are looking good. Over $4,100 in confirmed reservations, consistent inquiries every week and we think we have figured out our "preferred" type of guest.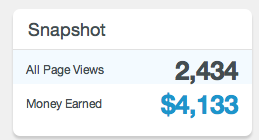 Here is a list of the top things we have learnt along the way.
1. Figure out your preferred guest type
This has taken us a while to work out however we now know the type of guest we are looking for. Our preferred type is in the 27+ age bracket, that wants a shorter stay (up to 5 days although 3 days seems to be the best for us) and is in town for either work or sightseeing.
Here's why, we like a guest that goes out at night and experiences Sydney, especially our local area of Surry Hills (here is our Guidebook) as it has a very high concentration of restaurants, pubs and nightlife and my partner and I eat a lot at home, love to cook and while we are happy to cook for you (an added $$ extra) it is difficult to share a kitchen each night with a guest who also wants to cook.
Business travellers are also much more likely to be out at night as well as days and use your place as a base. On the other hand, a couple moving to Sydney, backpacking or on a tight budget are much more likely to want to use the kitchen each night.
So, take advantage of Airbnb's messaging feature and make sure you work out what type of guest you prefer, discuss their wants and needs before hand.
2. Ensure you don't feel pressured to take guests
Don't be concerned if you refuse a guest reservation request if you do not feel comfortable. We had a request from a single guy with no fixed address with no verifications that wanted an essentially open ended stay. We also had a late night request for a standby room when she was stranded at Central Station after a sudden power failure. As the room had not been made up & we were also out we had no choice but to refuse.
Some guests will be persistent, so ensure you don't feel pressured.
3. Be Consistent with reviews and requests
Ensure that you keep your message response rate at 100% if at all possible. Grab the Airbnb iPhone app and use it if you don't have access to your email.
The more reviews the higher your hosting listing in your home town, the more reservations and the more $$ you will earn.
If you aren't taking advantage of your spare room and renting it out to forward thinking travellers then you are missing out. Get with the program and list on Airbnb.com now and start making some money toward your next holiday (Airbnb anyone?), renovation, new car, mortgage or rent payment or just some extra spending money.