Our next Airbnb travelling experience was in Montepertuso where we stayed at Mama Rosa BnB on Via Taggliata.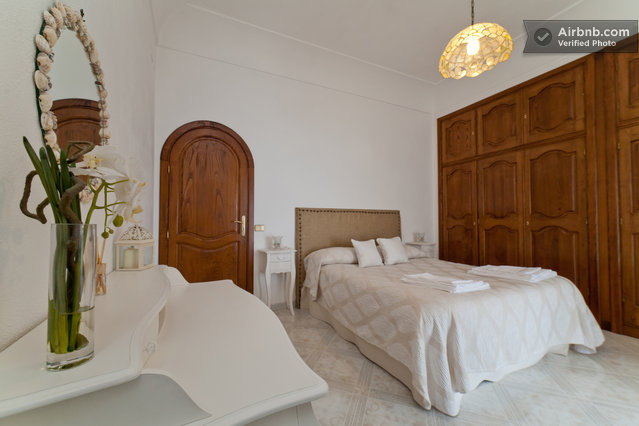 Melania was our gracious host who met us on arrival from Naples and helped us with our luggage up the 200+ stairs to the BnB. If the 200 stairs are putting you off then they shouldn't – check the view out from the room.
We stayed in the Perla room which had it's own huge separate and private bathroom as feel as a great small balcony that I sat on every afternoon in the beautiful sunshine. Did I mention the view already? Spectacular. The room has a large built in wardrobe, free WiFi and access to a communal kitchen and breakfast room (shared with 1 other room only) with a small bar fridge where you can store drinks. Melania supplies a great Continental breakfast each moon ring including tea/coffee Yoghurt, cheese,prosciutto, croissant, bread & jam. All this for $80 per night (check the listing for your local currency)
Mama Rosa is just across the road from the local bus stop that takes you down to Positano at least once per hour for 1.20 Euro and is worth it just for the views from the bus itself as it winds its way up and down the mountain. The stairs down to the bus stop are flanked by the terraced gardens of Melania and her neighbours with Tomatoes, Lemons, Grapes and Zucchini being grown in the rich fertile soil.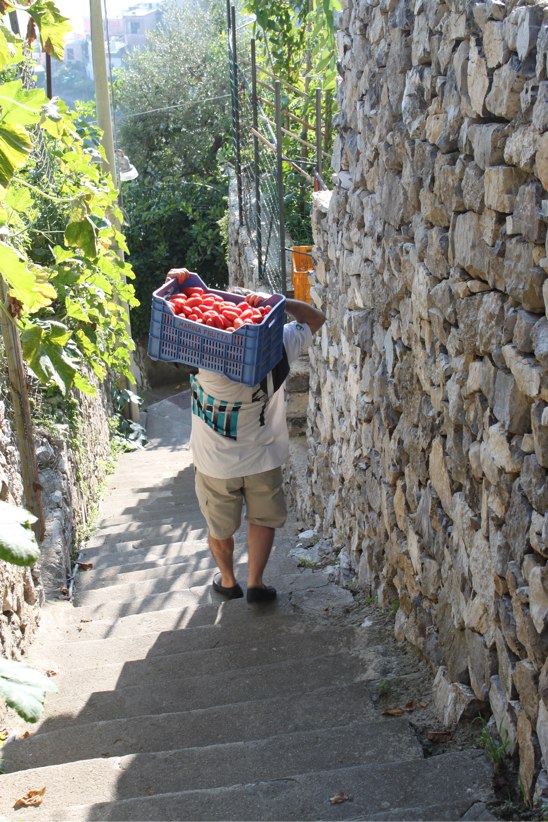 While most people pay $700+ for a room with a view in Positano, the smart ones stay with Melania and get a better view for far less (as well as some exercise whilst on holidays). Positioned approx 500 meters from the town of Montepertuso it is a short walk away from the sensational restaurants in the village that are extremely popular with the tourists staying in Positano and they make their way up the mountain each night via the courtesy vans the local restaurants use to transfer them.
Eating out we recommend going to Il Ritrovo for their great seafood, Ristorante Scirocco for their excellent 1kg Bistecca Fiorentina (for 2 people) and Donna Rosa superb service and food cooked by Mama.
We should also make a special mention to Melania and Roberto who helped us by driving us to Sorrento after some really nasty weather set in and the Positano-Capri ferry was cancelled. Thanks Melania and Roberto and we hope to see you again!