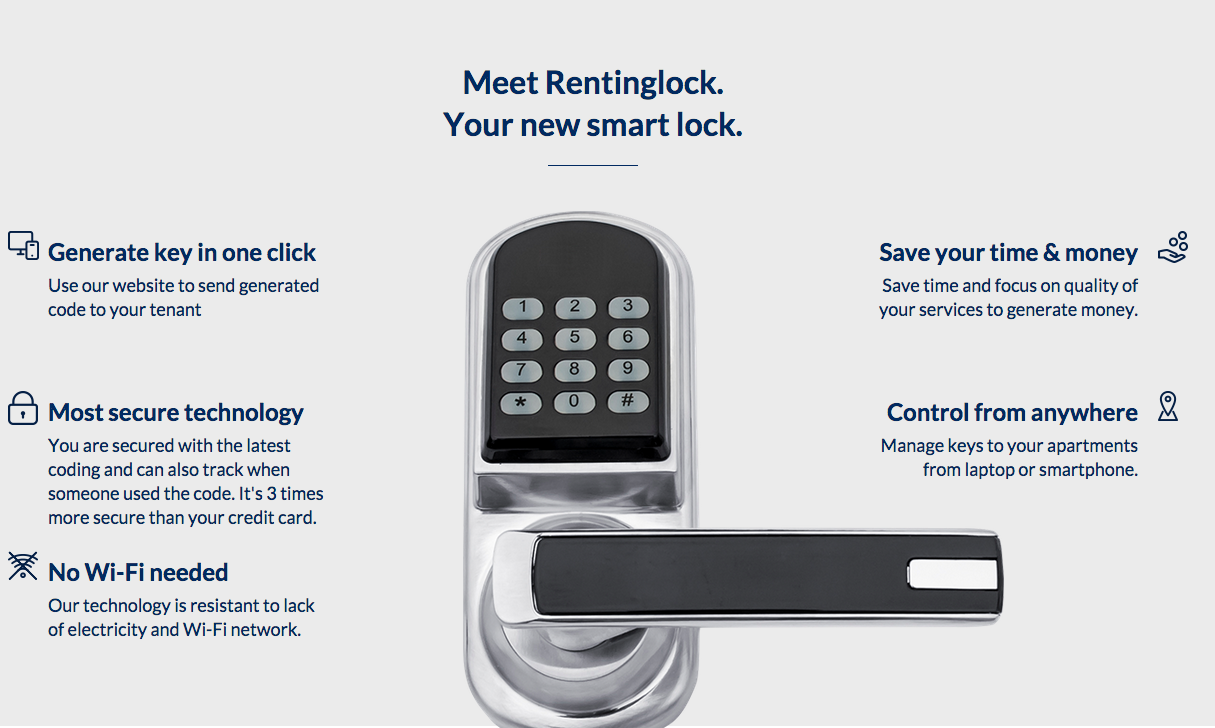 RentingLock is a new hardware lock and online management system that looks pretty sweet for Airbnb Hosts who need remote entry management for their listing.
RentingLock was developed for hosts that need to remote manage guest entry, without having to worry about having the lock connected to the internet/bluetooth or electricity. The management of the lock itself is online so it is accessible by smartphone, tablet or PC from anywhere making it easy to issue entry codes to your guests at the time of booking which are only valid for the exact time period you specify. Codes can be then sent to any mobile phone via SMS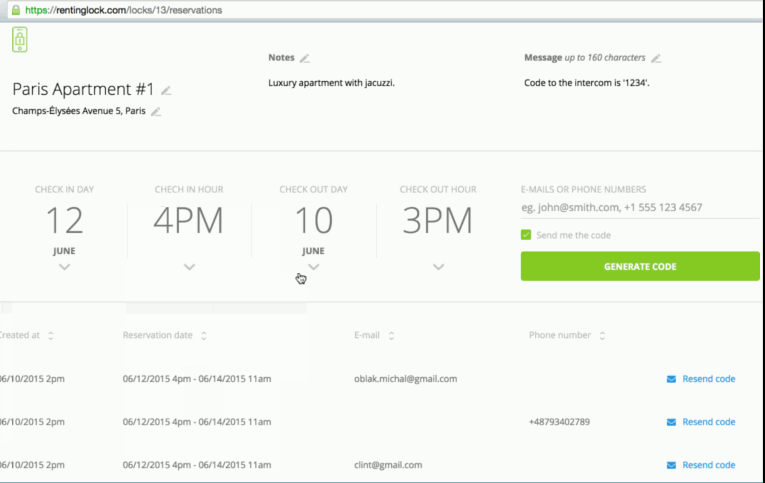 RentingLock has 4 advantages over a traditional standalone lock
You can generate instant rent codes from a smartphone or PC. The codes are only valid for the time period that you specify, so the guest cannot access the property before or after the rental
You never need to worry about key exchange again
The lock does not need external power, WiFi or Bluetooth, it is an offline solution that you can generate codes for online
The entire experience and access codes are protected by powerful cryptography
RentingLock Pricing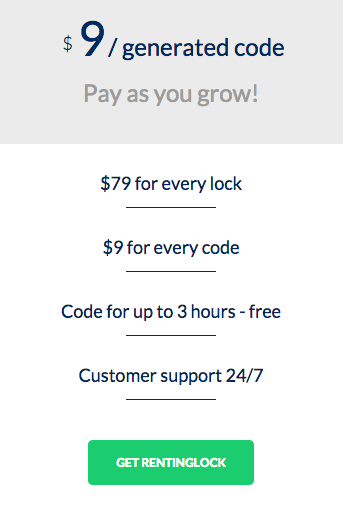 RentingLock comes as a service. For $79 you receive a Renting Lock and then pay a $9 fee for every code generated.
Probnb.com users can signup with this exclusive Renting Lock coupon code PROBNB will get the first 15 codes for FREE – a $135 saving.
Click here to visit RentingLock and take advantage of this offer.