Jo and I stayed with Aymara in Rome in her 3 bedroom BNB situated just off the very central Piazzo Vitorrio Emmanuel. The location is excellent of you are arriving in Rome via train to Roma Termini, just a very short walk (10mins) cab ride or you can jump onto the Metro to Vittorio Emanuele station and it is a 100m walk.
The room was very large and spacious, with its own ensuite shower and toilet.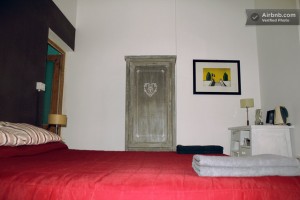 Aymara also served a typical continental breakfast in the small breakfast room where you can chat to the other guests from the BnB, however as we had an early train we had to pass on staying for breakfast.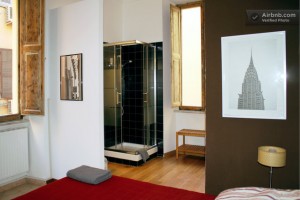 Aymara was a very pleasant host and she made us feel very welcome. If you are looking for a room in Rome at a very good price then I can highly recommend that you check her listings and consider booking with her.
You can see more information about her Airbnb listing here