Just finished reeading this CNN report about people that are saving their mortgage using the money they earn via Airbnb.
"AirBNB is currently paying between 30% and 35% of our mortgage," explains Michael Beard, who last December lost his job running a high-end ballet school in Washington, D.C. He and his wife Eileen first rented out a room in their suburban house for the presidential inauguration in 2008, and have been doing so ever since. "We'd probably be able to get by without it, but only by making some very extreme cutbacks," he explains.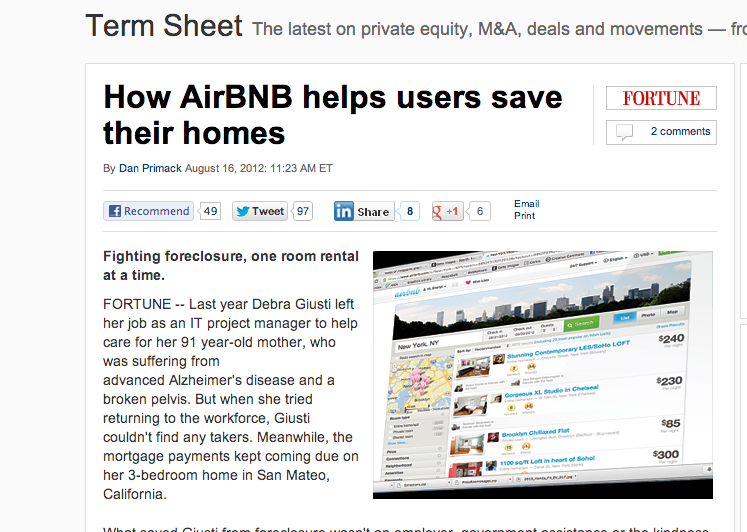 Airbnb certainly helps in contributing income that helps us pay the mortgage, renovate the apartment and do some travelling. It isn't in the same realm of 30-40% of our mortgage, however mortgages in Australia are typically higher than in the USA.
Has Airbnb helped you to pay the mortgage? What do you do with the money you earn from
Airbnb? Tell us in the comments.