Space Agent has just released a new advertising service for Airbnb and other home share services that allows the user to advertise individual Airbnb listings on social media platforms. 
A user simply enters their Airbnb listing address such as https://www.airbnb.com.au/rooms/2559663 enters the ad copy and launch your campaign.
The ad is currently run on Facebook however Space Agent will be expanding across further social media platforms in the near future.
Pricing is set in two levels $50 for 1-3 weeks of advertising and a minimum of $150 for continuous advertising per month.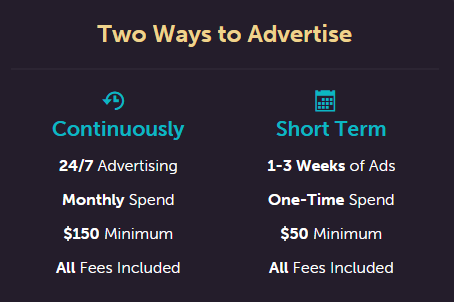 Steven Browning a host from Austin Texas has been trialing the service – "I love not having to wait for guests to find me. In my first week running an ad on Space Agent, my listing views have doubled and I've had four new reservations. It's a brilliant idea that works."
Space Agent will no doubt be welcomed by Airbnb hosts looking to fill their listing with profitable bookings and is the first service of its kind to allow a Airbnb owner to drive traffic to their listing.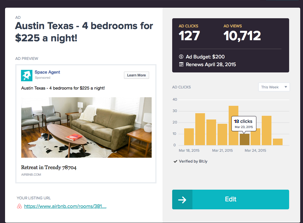 Probnb have reached out to Space Agent to see if we can run a trial campaign and complete a case study and walkthrough video. For the time being though this has been added to the growing list of complimentary services for Airbnb that continue to emerge.
If you are looking to get more traffic and bookings to your Airbnb listing then you should seriously think about running a trial of Space Agent now.