While most Airbnb users will never stay anywhere like these places, it is still fun to imagine we could. I've trawled the Airbnb site to put together this list of the Most Expensive Airbnb Listings in the World, by country.
In compiling this list I've removed obvious mistakes like this and this, and only included places that I deem to be legit and you can actually stay. I've also excluded places that are listed to be wedding venues or function spaces. however impressive some are. I also haven't covered every country, just the main Airbnb locations.
Spotted any other mega-expensive places? Let us know in the comments.
Australia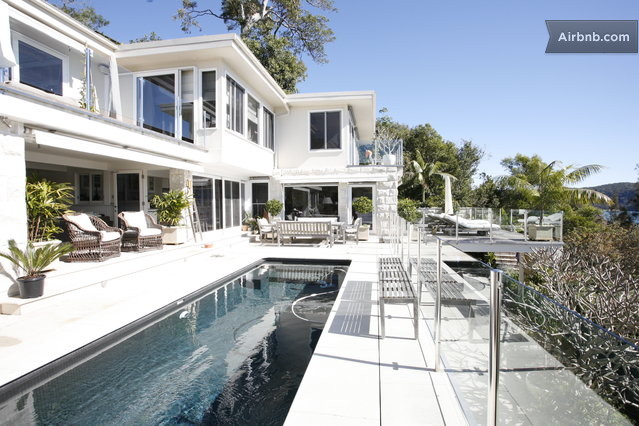 Embedded in Sydney's exclusive playground of Palm Beach, Sereia offers drop dead views, facilities and features that will exceed your average Airbnb trip. The property contains four bedrooms, inclusive of two King's and one Queen with en-suites as well as a Twin with two single beds.
Canada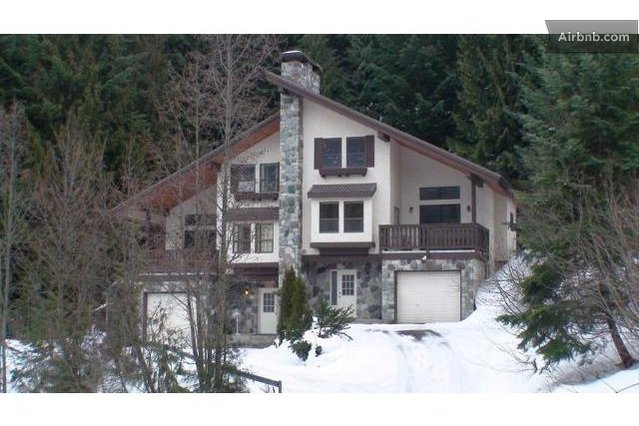 Ski in/out at this 4 bedroom chalet located in Whistler just a 3 min. walk to Creekside gondola with heated floors and wood burning fireplace.
Germany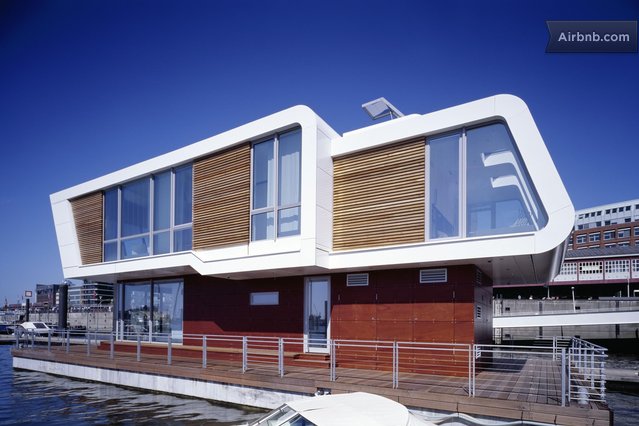 The only houseboat in this collection, this uber shiek designer houseboat is smack bang in the heart of Hamburg and is one seriously cool looking pad.
France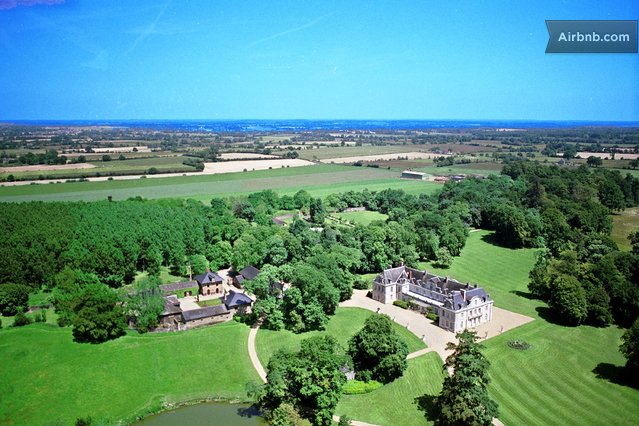 An entire French Chateau in the Loire Valley, Château Angevin is for a seriously large group – it can accommodate up to 32 people in 17 bedrooms. Perfect for that family get together!
Greece
Fancy a villa beachside in Greece? Then this may be what you are looking for. Panoramic views over the Sani Resort, 25m pool,  1 hectare of grounds and a maid and cook thrown in.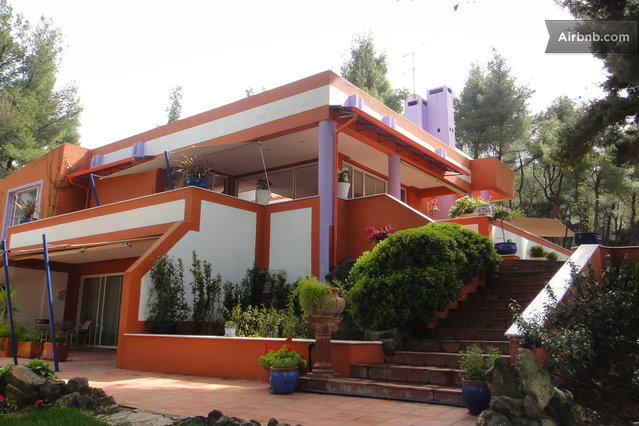 Ireland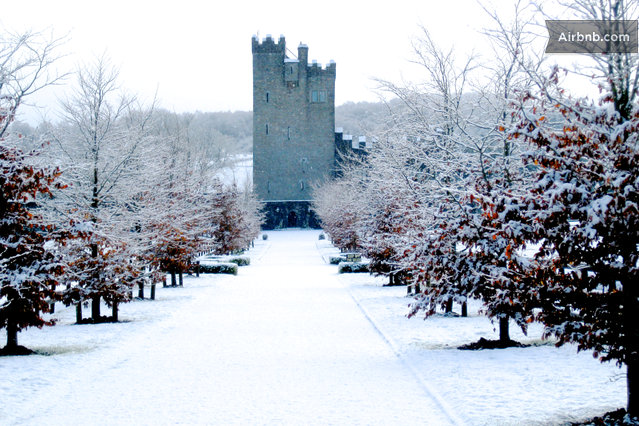 If you like dining with 100 of your closest friends then 12th century Clogham Castle might be perfect for you. With a 120 seat banquet hall you can invite everyone you know.
Italy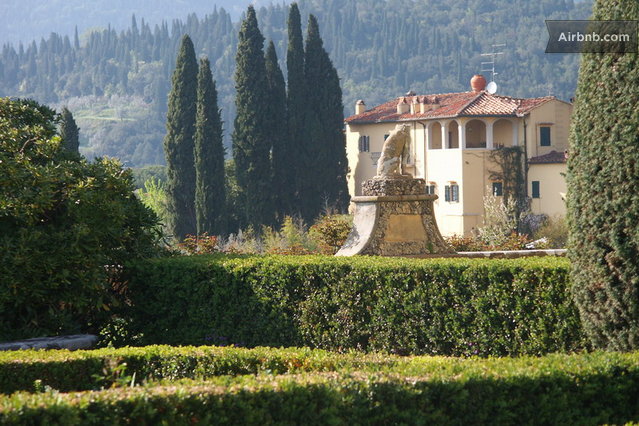 Princess Di and Charles stayed in this magnificent villa in the hills overlooking one of the most beautiful cities in the world, Florence. Perfect for a wedding or party!
Mexico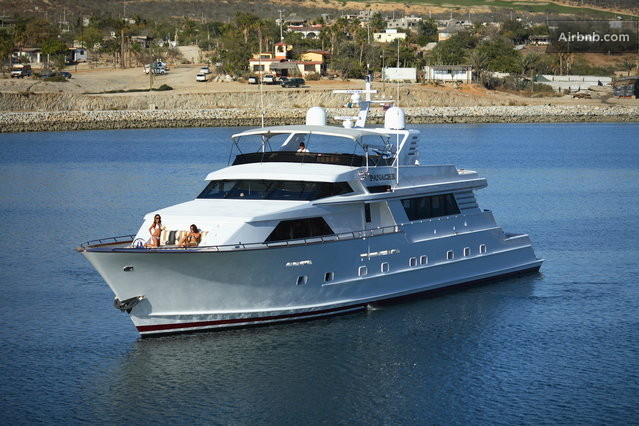 Ship ahoy – this 112 foot yacht located in the seaside town of San Jose del Cabo, it comes with a captain and crew, award-winning chef and stewardess. And no, it doesn't come with the 2 girls on the bow.
Spain
A magnificent view of the Port d'Andratx from this dramatic hillside villa that features 5 bedrooms and uber lap pool
Thailand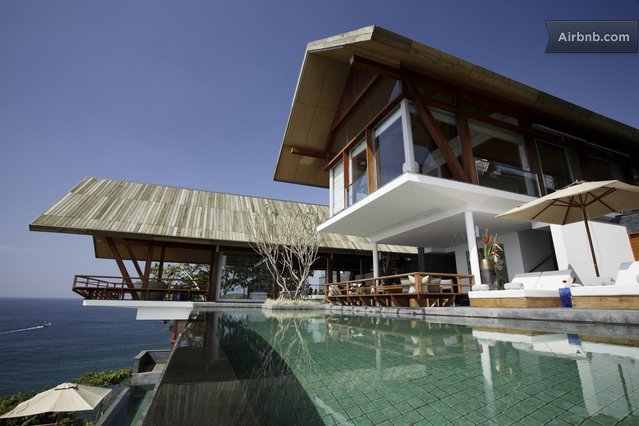 For something more tropical in the  resort area of Phuket is this 1,400 sqm villa with sunset views to die for over the Indian Ocean. Infinity pool, concierge, chef, & maids. Sounds perfect!
USA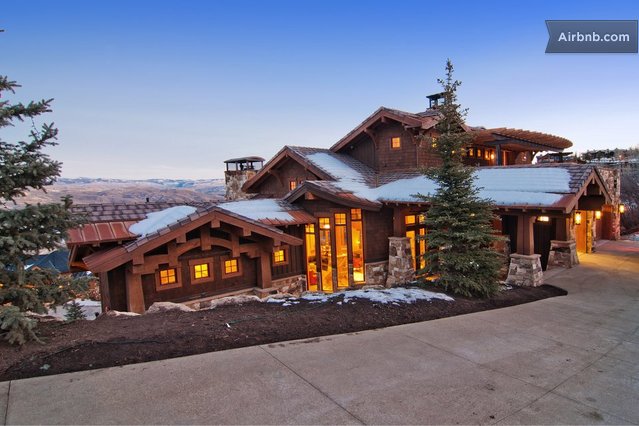 Ski in/out with Approximately 13,500 square feet of living space, the entertainer's dream includes five spacious bedrooms, seven baths, three fireplaces, an elevator, third level dramatic wine cellar, main level state of the art media room, a full spa and a coveted ski-in/ski-out location.
United Kingdom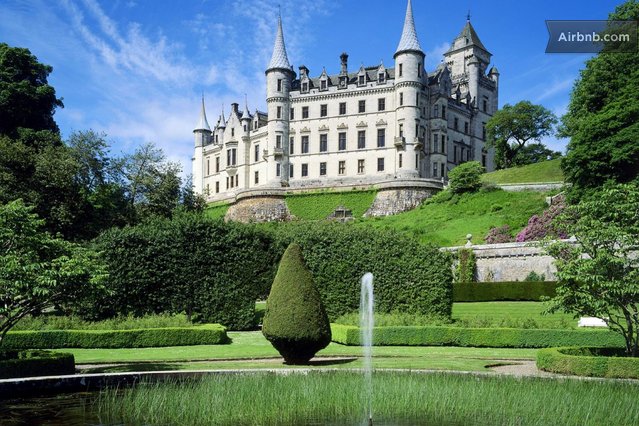 Dunrobin Castle is the most northerly of Scotland's great houses and the largest in the Northern Highlands with 189 rooms. Dunrobin Castle is also one of Britain's oldest continuously inhabited houses dating back to the early 1300s, home to the Earls and later, the Dukes of Sutherland.